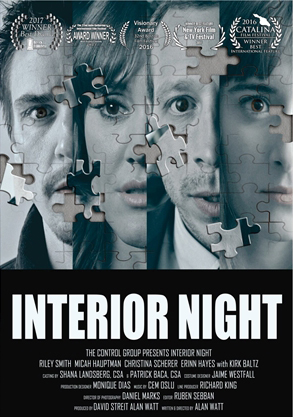 Interior Night is a dark comedy about hitting bottom. Winner of four best picture awards at U.S. festivals last year, it is now available on iTunes and Amazon.
"Interior Night is a complex, provocative film."
– FILMMAKER VISIONARY AWARD WINNER, BOSTON FILM FESTIVAL
All audio post services were provided by Juniper Post.