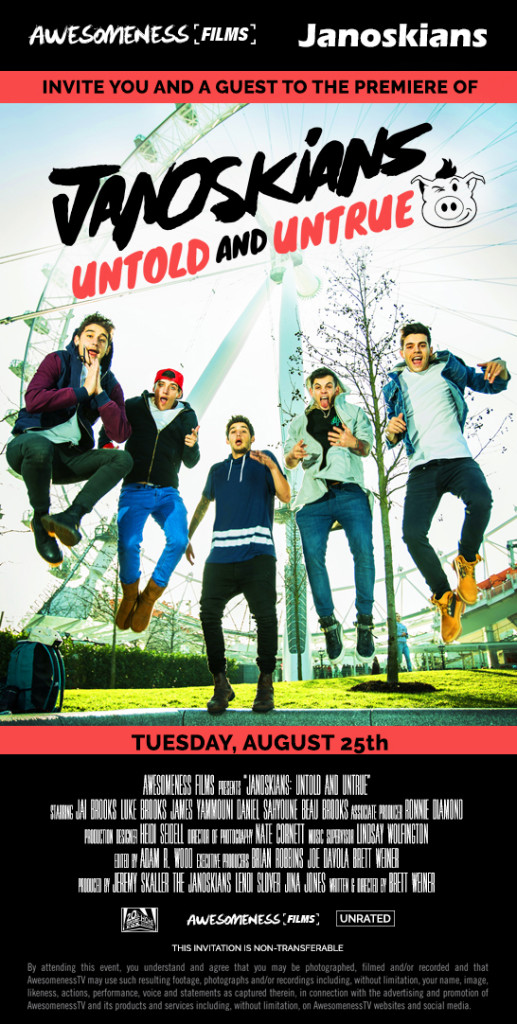 Janoskians: Untold and Untrue had its world premiere this week at the Regency Bruin Theater in Los Angeles, CA. Screaming fans cheered as the YouTube pranksters arrived to walk the red carpet.
This is the group's first feature length movie and it is available On Demand this Friday, August 28th, 2015.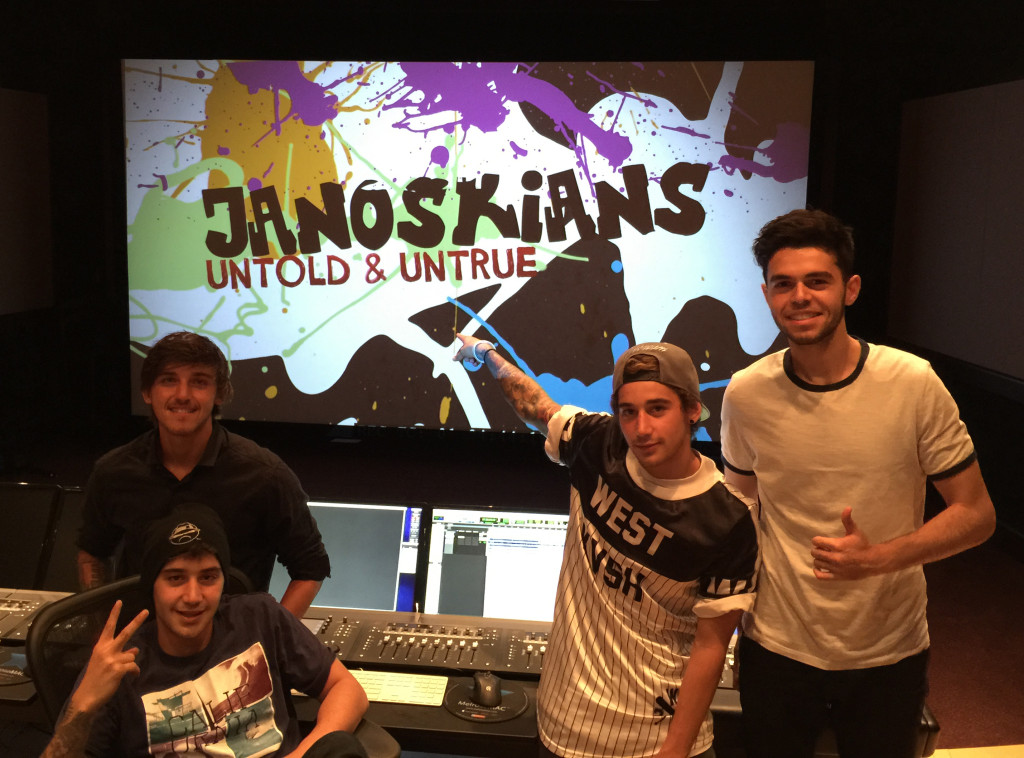 Written and directed by Brett Weiner the movie presented unique challenges when it came to addressing the sound elements. From mixing multiple live musical performances to maintaining the documentary feel and still meeting the high sound standards of the feature film industry.  
Supervising Sound Editor, Ben Zarai headed Juniper Post's team of sound editors on this project.
Sound services provided by Juniper Post's Sound Team; Sound Design & Editing, Foley, ADR, and Mixing. To receive a bid for a great sounding mix from the award-winning Juniper Post Sound team, call David Kitchens at (818) 841-1244, ext. 1.  To request a quote, click here.