LISTENING has screened at over 9 festival across the US, since its premiere at the 2014 Woodstock Film Festival. In March the film screened at 3 different festival in one day, Phoenix, Fort Myers and Gasparilla. There is no sign of slowing for Listening, with invites to almost a dozen more festivals over the next few months and we are hoping the list of screenings will continue to grow.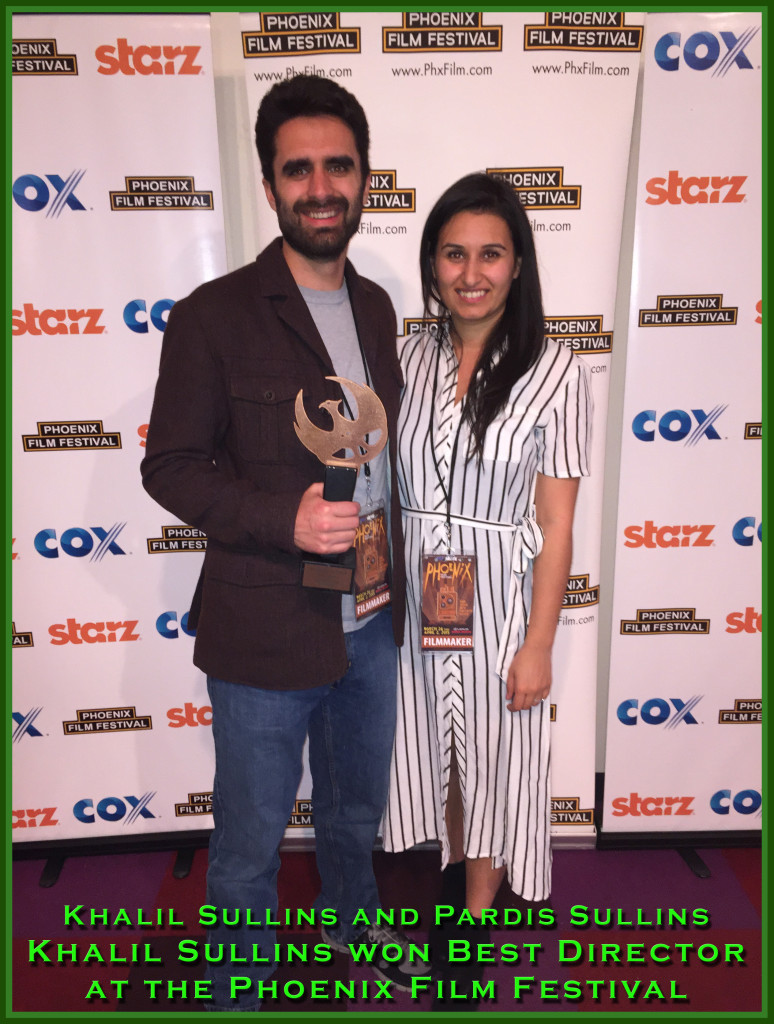 Listening just won Best Director for Khalil Sullins at the Phoenix Film Festival, it has also won the Best Narrative Feature Audience Award and Best Actress Award for Amber Marie Bollinger at Irvine International Film Festival. It was a finalist for the Best Narrative Feature and Best Editing awards at Woodstock International Film Festival, and a finalist for Best New Director at St. Louis International Film Festival.
Listening's international premiere will be at Sci-Fi London at the end of May. Khalil Sullins has been able to attend all the festivals so far, we were so grateful that Khalil, producer Pardis Sullins, lead actors Thomas Stroppel, Amber Marie Bollinger, Artie Ahr and Steve Hanks, Composer Edward Patrick White, Editor Howard Heard and Costume Designer Chandra Dyani Chavez were all able to attend our premiere at Woodstock International Film festival.
Sound services provided by Juniper Post's Sound Team; Sound Design & Editing, Foley, ADR, and Mixing.  To receive a bid for a great sounding mix from the award-winning Juniper Post Sound team, call David Kitchens at (818) 841-1244, ext. 1.  To request a quote, click here.