How can you handle all the sound design and mix on a movie if you don't speak the language?
Love in the Big City 3 — Every movie has sound issues to address.  Filmmakers will most likely tell you it's a miracle these days a film gets completed at all, let alone is entertaining.  Because it's so difficult to finish a film that works, many filmmakers are happy to have a good film that an audience finds enjoyable!  This hilariously awesome Russian comedy, Love in the Big City 3  goes beyond enjoyable as its comedy transcends any language barrier.

   Veronika Vernadskaya (actress)                                   Svetlana Khodchenkova (actress)
So how do you handle the sound if you don't speak the language?   I have been fortunate to work with the most talented, award-winning sound crew in the industry over the years.  They made my job on this show easy, despite the usual technical and scheduling curve balls that were thrown at us.  Once we saw the film, we knew we had a tough job ahead if we were going to come up with sounds on par with the genius of dynamic team, David Dodson (Director/Editor) and Marius Balchunas (Director/Writer).  Having a long-standing working relationship with them and producer Sergey Livnev since 2000 on eight films didn't hurt either!" — David Kitchens M.P.S.E.,  Sound Supervisor, Juniper Post, Inc.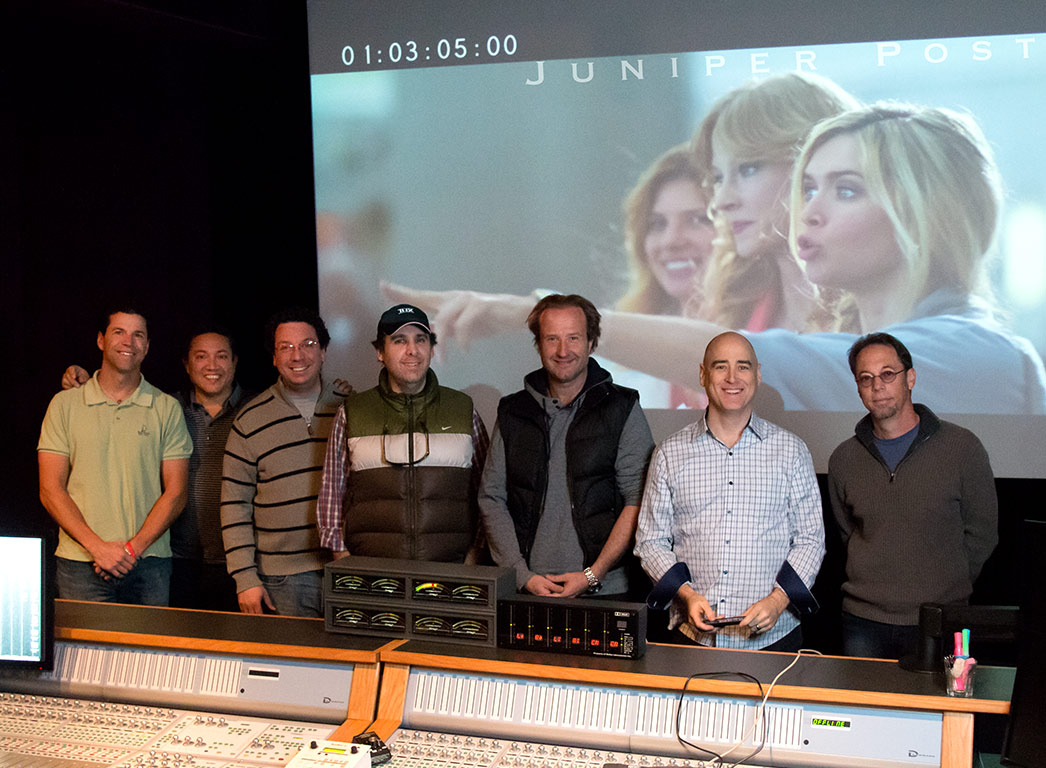 From left to right: David Barber, M.P.S.E.: Supervising Sound Editor | Gonzalo "Bino" Espinoza: Recording Supervisor | Ben Zarai: Re-recording Mixer /Supervising Sound Editor | David Dodson: Director/Editor | Marius Balchunas: Director/Writer | David Kitchens, M.P.S.E.: Sound Supervisor,  Jim Wright: Dolby Sound Consultant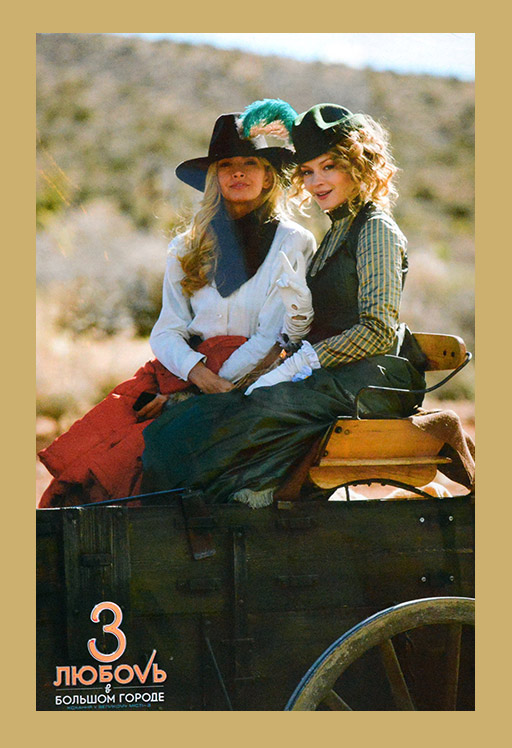 "Cutting sound effects for a comedy is always fun.  There are many liberties that you can take with approaches to various scenes that you may not in a dramatic or action film. Knowing Marius and David's sensibilities from our prior work on their films was extremely helpful in knowing how to work on Love in the Big City 3.
"I felt that the key to making the sound effects work was to push the border of slapstick without crossing over into cartoonish.  There are many subtleties (sound effects-wise) that I hoped will give the astute listener a chuckle or two, in addition to the many laughs provided by the brilliant writing, acting, and directing of the film.  Examples of this include the sounds of a few of the stuffed animals getting personalities by becoming "squeaky" toys, the ambience, as well as some action-related sounds in the bathroom scene in the mall, and the augmented bone crunching fight scenes." — David Barber, Supervising Sound Editor, Juniper Post, Inc.
 "In a comedy, it helps to exaggerate certain sounds to support the gags on the screen.  Igor's son eating Chinese food in the background, while the parents compare him to a picture from another room, for example.  He slurps the noodles, and pokes at the box with chopsticks, and then smiles on camera when he notices his parents watching.  A subtle breath can help a great deal. When the horses are galloping near the film's end, we recorded detailed actions of the leather straps, chains, saddles, bridles, as well as exaggerated the long leather trench-coats blowing in the wind. This not only calls attention to the dusty, gritty Western theme of this scene, but adds realism and dimension which really brings it all to life. " — Gonzalo "Bino" Espinoza: Recording Supervisor, Juniper Post, Inc.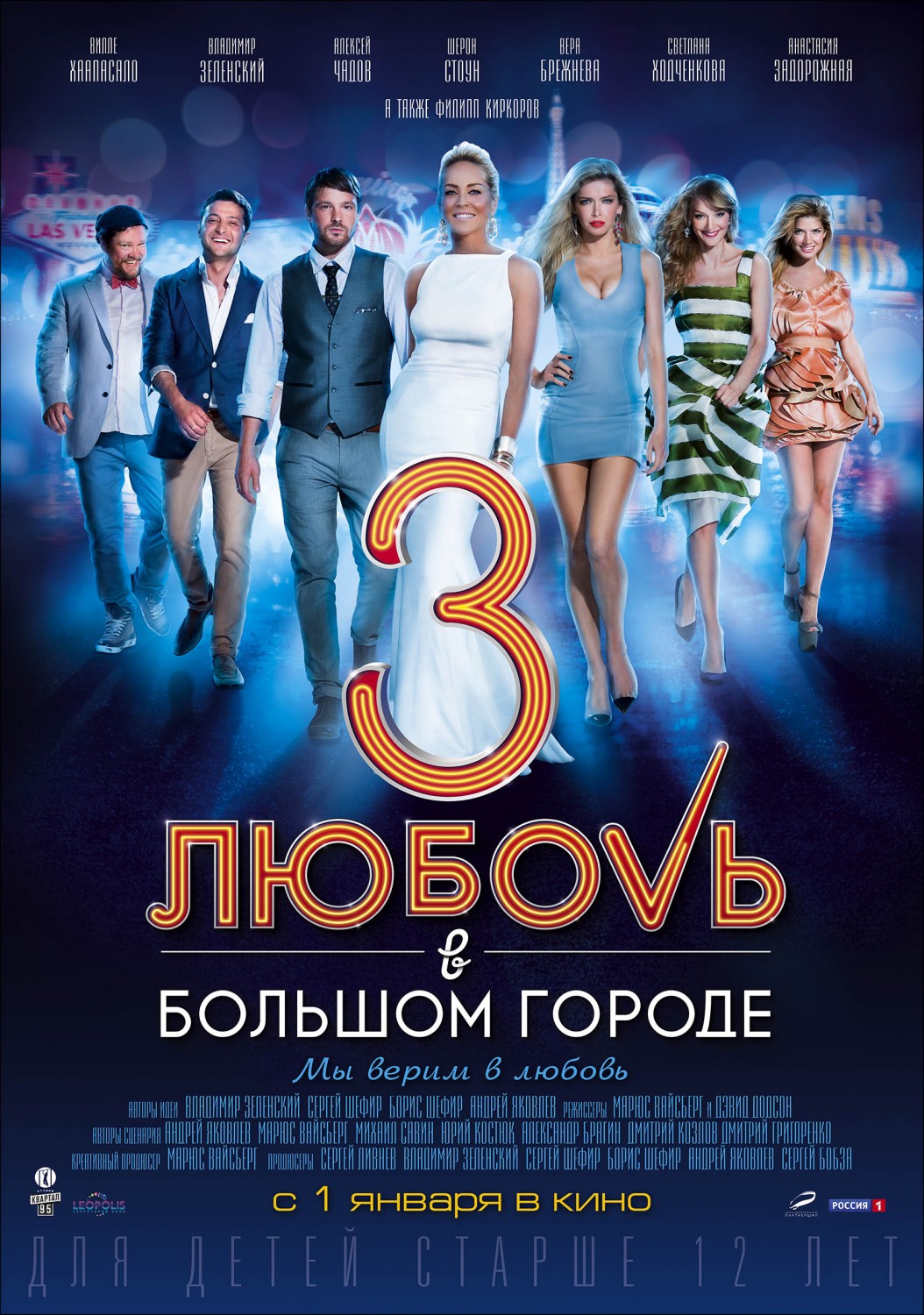 "I couldn't be happier with what the sound editors gave me for the mix. Bino and Dave's  Foley and sound effects not only sounded great, but they had the clients roaring with laughter at the gags they added. These guys really GET comedy timing.
"David Kitchens' supervision kept the sound design and mix running smoothly, despite accelerated deadlines and unexpected re-edits of the film. Being a veteran, award-winning sound editor himself, he knows not only how to keep the clients happy, but he understands what it really takes technically and creatively to get us to the finish line.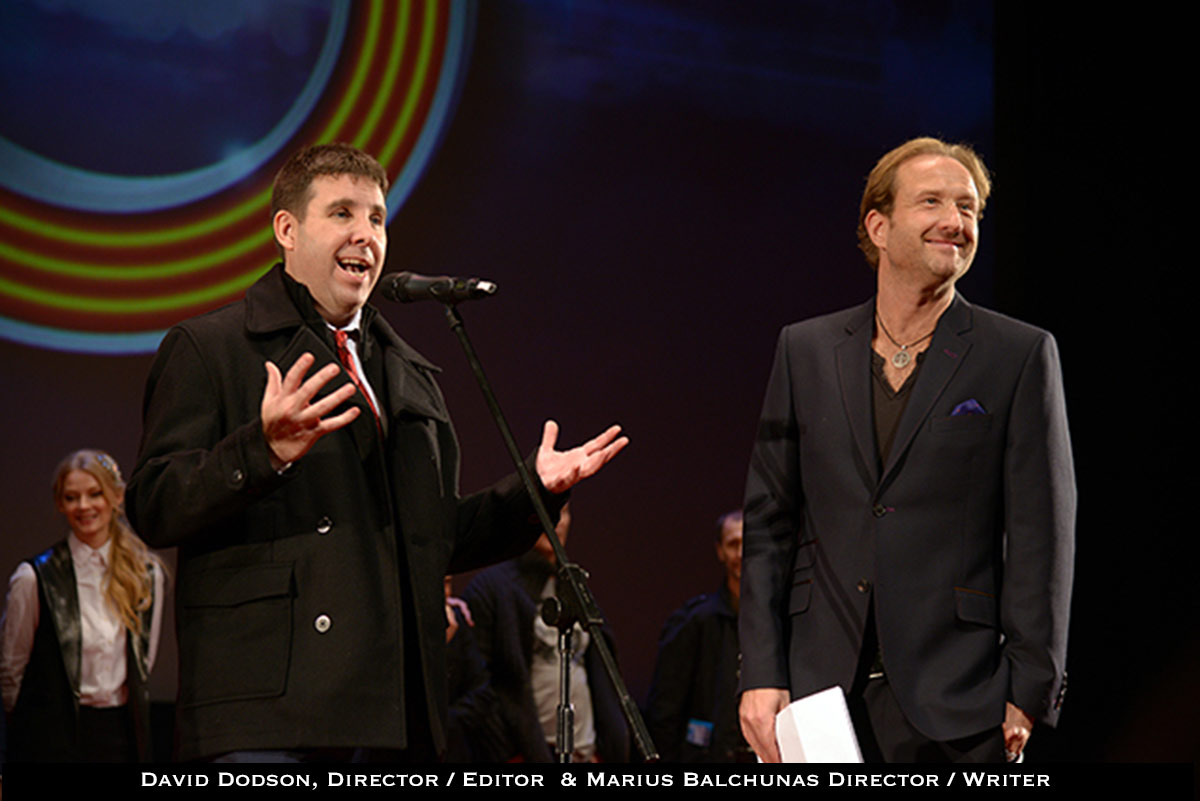 "David Dodson is one of the most talented people I've worked with. I'm always blown away by his sensibilities as a director, his skill as an editor, and his insight into the use of audio to tell a story. It's no surprise to me that the previous film we did together, Eight First Dates, 8 pervykh svidaniy  won the Russian Oscar for Best Comedy Film.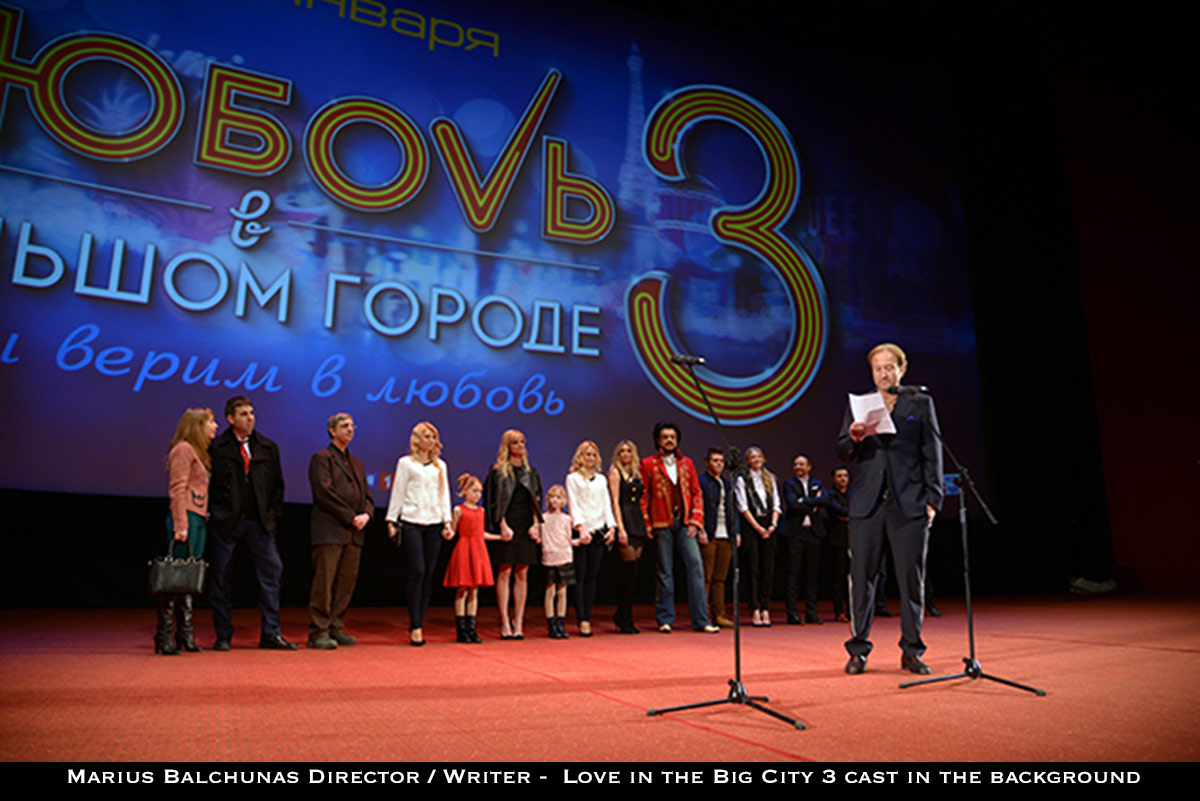 "Marius Balchunas is a comedy genius, no doubt about it. The gags in his films are inspired, and during the sound mix he keeps the atmosphere fun and alive, which brings out the best in everyone." — Ben Zarai, Re-recording Mixer & Supervising Sound Editor, Juniper Post, Inc.
"It always intrigues other filmmakers when they realize we don't speak Russian and yet somehow the final sound track of this Russian film is exceptional despite that.  More than one would think, because of issues in production recordings, sound for entire scenes are completely rebuilt from nothing, and all that is used from the original sound recordings is some of the dialogue recorded on set. To us, sound is much more than just replicating sonically what's on the screen. No matter how complex the images are, the sound has to still forward the story.  This is not to belittle sonic duplication, as that is no easy feat in itself.
"Having supervised films in many different languages over the years, we have learned that as long as one knows what they are doing, handling the sound for a foreign language film is not that much more difficult than handling sound on a film in our native language.  The key is to know what you're doing in the first place, and I have a team that knows how to make a film sound excellent.
"It's easy to get lost in the complexity of audio post.  However, if you really look at the simplicity of what we are doing in sound editing, we are doing two key things: take away what distracts an audience, and add what forwards or enhances the story.
"Just as it is important to remove things in the original recordings which distract an audience (bumps in the sound, unwanted machines in the locations like planes flying over head, cars driving by that are off screen and not supposed to be there, people and animal sounds in the distance that are not part of the story, etc.), the added sounds have to communicate something specific that forward the story as well.  By 'added sounds', I'm referring to the sound effects, the footsteps, the surrounding ambience, etc.  These sounds are not added just to be 'cool.'  Everything in a movie is there to serve the story.  But you can't just reach into your sound library and drop things in.  You have to discover the general sounds native to each specific environment as well as know how to recreate and augment them sonically, so the sound works in context.  This applies to a any film, not just a foreign film.
"Oddly enough, working on a foreign film is really no different than designing the sound for a film like Empire State set in New York, circa 1980s, or a 70s spoof like Black Dynamite, or designing and creating the battle sequences of James Cameron's: Expedition Bismarck.  You have to do your homework, design sounds that fit the action on the screen and off screen, edit them correctly, and blend them well in the final mix. When you have a crew that is proficient technically, you usually get a good product.  However, when you add to that a crew that cares, like our guys do, not only is the process better for everyone, but you have a real team that creates art which deserves admiration." — David Kitchens, Sound Supervisor, Juniper Post, Inc.
Other Russian Films Juniper Post provided all audio services for:
To Kill The King
Out of Order
To Kill The King 2
To receive a bid for a great sounding mix from the award-winning Juniper Post Sound team, call David Kitchens at (818) 841-1244, ext. 1.  Or click Get a quote