2017 was a great year and 2018 is off to a fantastic start!
Last year we had the honor of providing all audio post services for Andrew Heckler's Burden, which took home the Sundance Audience Award: U.S. Dramatic last month.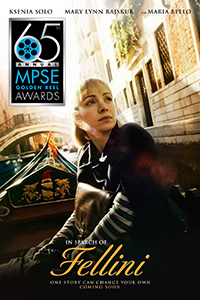 Also in January, our team of award winning sound editors received their 11th MPSE Golden Reel Award nomination for Outstanding Achievement in Sound Editing on Taron Lexton's In Search of Fellini, written and produced by Nancy Cartwright & Peter Kjenaas.
With those highlights in mind, we'd be remiss if we did not also acknowledge all the great features, shorts and series that we had the privilege to provide audio post for in 2017 (please see below).
Thanks for making 2017 an amazing year. We hope 2018 is off to a great start for you as well, and we can't wait to work with you on your next project.