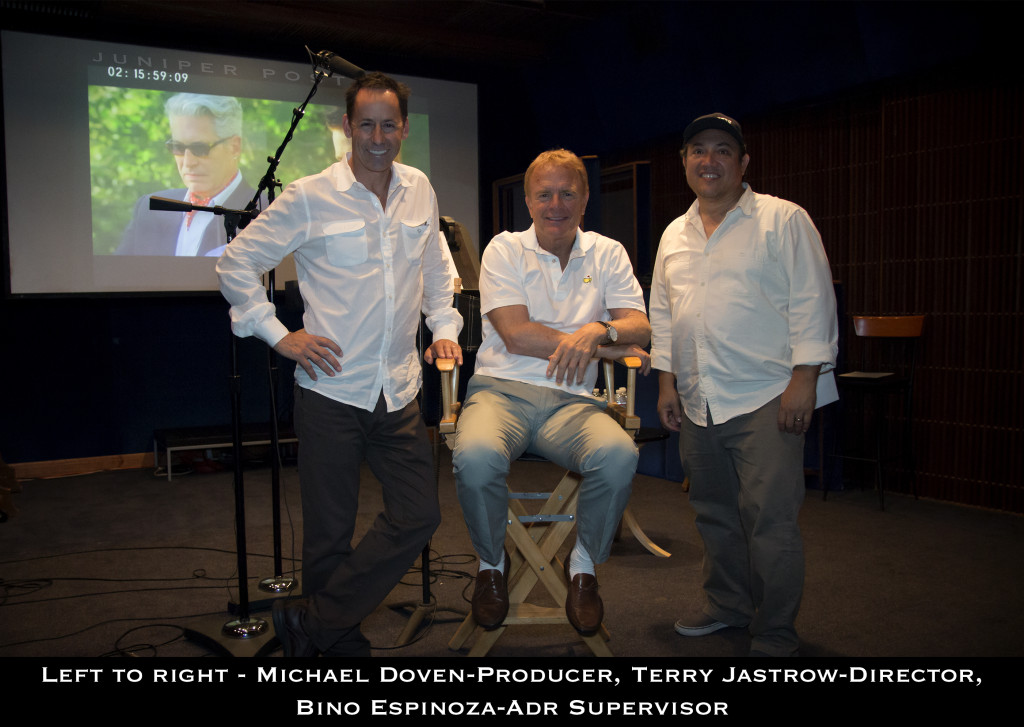 Terry Jastrow's dramatic comedy The Squeeze stars  Jeremy Sumpter, Katherine LaNasa, Christopher McDonald and Jason Dohring.
Jastrow shared with us what his new film is about: "A humble young man with uncommon skills from a small rural town gets caught in high stakes golf matches between big-time gamblers until the game becomes life and death. It's THE STING meets TIN CUP with a dollop of CADDYSHACK."
On working with Juniper Post: "It was our great pleasure to work with Juniper on our movie THE SQUEEZE. From initial meeting, through ADR, sound effects, walla-walla, various stages of mixing, etc. they were terrific in every way. It's one thing that Juniper's management and artists are knowledgeable, experienced, smart, friendly, and polite, and it's another thing that they are wonderful artists who understand big time movie making and contribute to it greatly with sound production.
"Bottom line is that we are extremely pleased with the product Juniper delivered for THE SQUEEZE. No doubt it's a better movie because of their contribution. Honestly, I can't imagine doing another movie without them." Terry Jastrow, Writer & Director
Sound services  provided by Juniper Posts Sound Team; Sound Design & Editing. Foley, ADR and Mixing.
To receive a bid for a great sounding mix from the award-winning Juniper Post Sound team, call David Kitchens at (818) 841-1244, ext. 1.  Or go to http://juniperpost.com/?page_id=320 to request a quote.