Winner for Best Sound Editing –
 Juniper Post!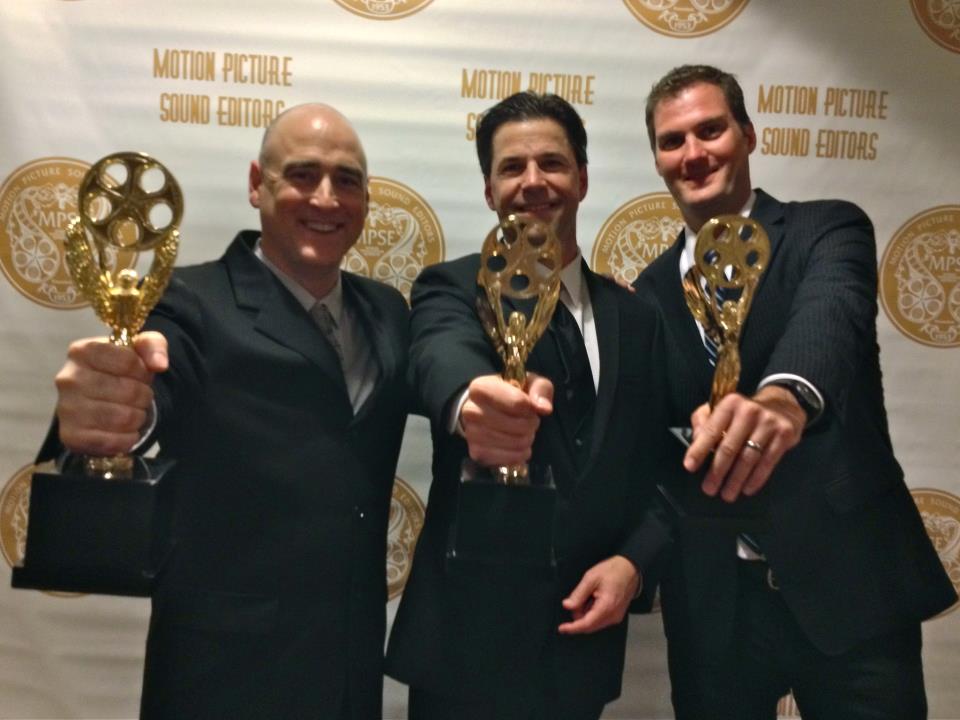 This picture says it all!  It was an exciting night being acknowledged by our peers in the sound community.  Receiving the award on behalf of the Juniper Post sound team:  (left to right)
David Kitchens, David Barber,  Sean Gray
 David Barber – Supervising Sound Editor at the mic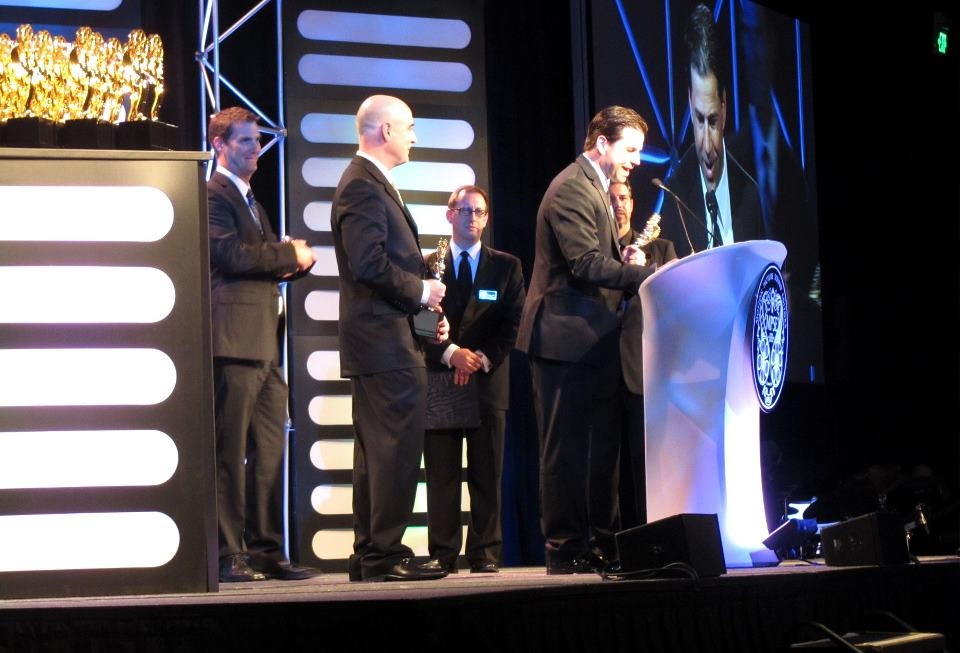 "Wow!  Thank you very much.  Thank you to the M.P.S.E., Bobbi Banks, and the board for cultivating such a wonderful society of sound professionals.  Our sound team starting with the owner of Juniper Post, David Kitchens, Sean Gray, (Ken Skoglund and Bino Espinoza) who couldn't be with us tonight.  Audio guru and sonic mentor Ben Zarai.  Our wives and families for their love, support and tolerance of our schedules.  Everyone at Emmett/Furla Films.  Director, David Barrett,.  Trip Brock, Rob Embry and all of our brothers-in-sound over at Monkeyland.  Beau Genot and Mike Urann.  Thank you very much!"

The day following the 2013 M.P.S.E. awards producers of Fire with Fire, Emmett/Furla Films, congratulates Juniper Post (pictured below.)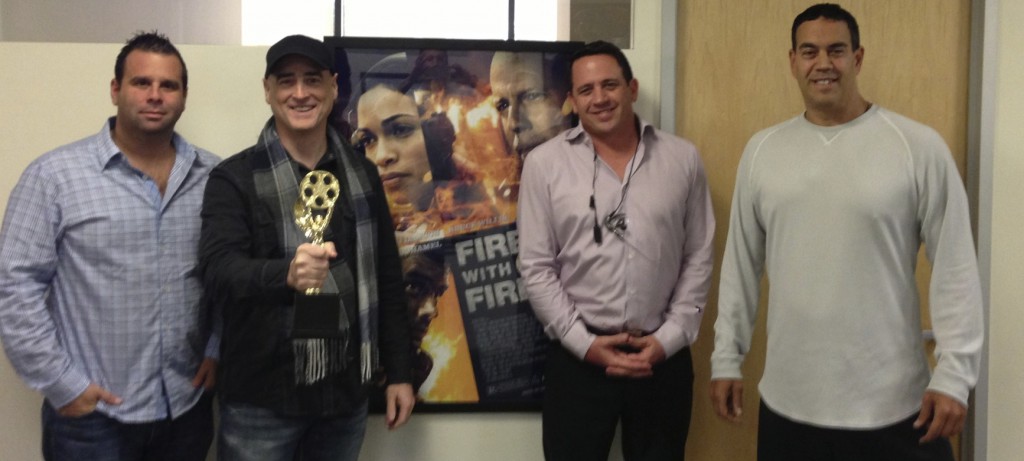 Left to Right: Randall Emmett– producer, David Kitchens– sound supervisor, Brandon Grimes– co-producer, George Furla,- producer
BEST SOUND EDITING: DIRECT TO VIDEO – LIVE ACTION
EMMETT/FURLA FILMS & GRINDSTONE ENTERTAINMENT GROUP
Present
Directed by: David Barrett,
Produced by: 50 Cent, Andrew Deane, Randall Emmett, George Furla, Richard Jackson, Matthew Rhodes
WINNERS:
Supervising Sound Editor: David Barber, M.P.S.E.
Supervising Foley/ADR Editor: Gonzalo Espinoza
Foley Artists: David Kitchens, Gonzalo Espinoza
Sound Designers: Sean Gray, Ken Skoglund
CAST: Bruce Willis, Josh Duhamel, Rosario Dawson, Vincent D'Onofrio, 50 Cent, Julian McMahon
To receive a bid for a great sounding mix from the award-winning Juniper Post Sound team, call David Kitchens at (818) 841-1244, ext. 1.  Or go to http://juniperpost.com/?page_id=320 to request a quote.