MISFIRE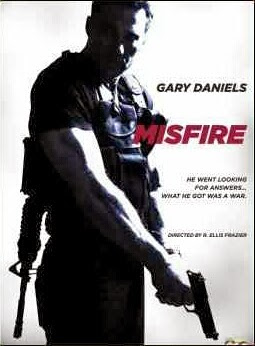 "Hardened DEA agent, Cole, descends into the dangerous underworld of Tijuana, Mexico in search of his journalist ex-wife who he believes has been abducted by a charismatic Cartel boss with aspirations for public office." – IMDb
"We always have a great experience working with Juniper Post.  Misfire was not an easy task by far, but David and his crew pulled off a miracle.  No matter what the condition the production sound comes in at, his team will find a way to make it work with the utmost efficiency.  Juniper is like family, and mixing sessions are like coming home.  We wouldn't have it any other way. " – Justin Nesbitt
Congratulations to the team at Hannibal Pictures and the cast and crew of Misfire on securing both national and international distribution. 
"Hannibal Pictures sold domestic rights to director R. Ellis Frazier's action film Misfire at the European Film Market in Berlin. Image Entertainment will release the film in the US.  
"Rights have also gone to Spain (Inopia Films),  France (Marco Polo),  Greece and Turkey (Tanweer),  former Yugoslavia (Montenegro Discovery Film & Video),  Hungary (M-RTL Zrt),  Poland (Monolith Films),  Romania (Prorom Media-Trade),  Middle East (Eagle),  Latin America (California Filmes),  Japan (Klockworx) and China and Hong Kong (Star Alliance)." – Misfire Hits the Mark! | Hannibal Pictures
Juniper Post provides Sound Design & Editing, Foley, Voice Over, and Mixing.  To receive a bid for a great sounding mix from the award-winning Juniper Post Sound team, call David Kitchens at (818) 841-1244, ext. 1.