Congratulations to Juniper Post's sound editing team for their Golden Reel Nomination for Best Sound Editing for "The Frozen Ground!"  –Based on a true story.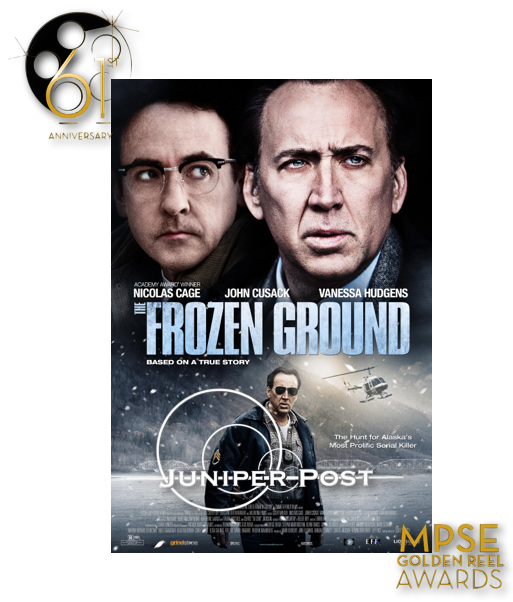 "The Frozen Ground," directed by Scott Walker
(CAST) Nicolas Cage,  John Cusack, Vanessa Hudgens
"Anchorage, Alaska, circa 1983, looks and feels like a pioneer town in the Wild West in "The Frozen Ground," Scott Walker's new crime thriller (and first feature). It's a town teeming with strip clubs, drug addiction, prostitution, and runaway girls whom nobody would miss if they went missing. And they do go missing, in droves. Based on the true story of Alaskan serial killer Robert Hansen (played here by John Cusack), and detective Glenn Flothe (named, in the film, Jack Holcombe, and played by Nicolas Cage) who, in investigating a series of missing persons reports as well as a couple of dead girls dug up by animals out in the wilderness, starts to wonder if all of these events aren't somehow connected."  Sheila O'Malley RobertEbert.com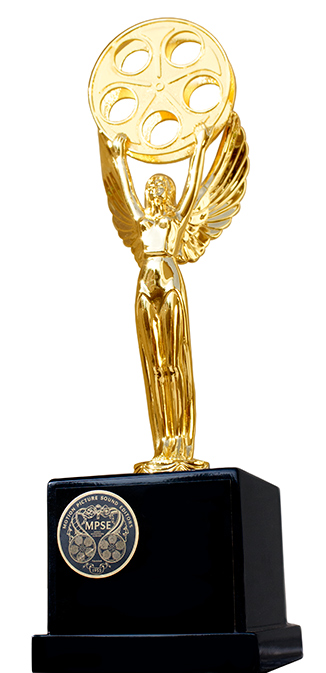 "Making a film can be tough if not impossible these days.  The Frozen Ground presented some pretty steep challenges.  The guys at Juniper Post stayed on time and on budget, delivering a great sounding film, which is why it is nominated for best sound editing. The best part, they make my job easier." – Beau J. Genot, 5100 Films
"The Frozen Ground" was very challenging from a sound editing perspective due to the snow, ice and wind, as well as design to create tension that didn't take away from Lorne Balfe's great score. Because of it's true nature, it was very important that we create sound editing that was specific, seamless and added to director Scott Walker's vision of telling the story in manner that was respectful and accurate so that those wrecked by these events would feel the film did this tragic situation justice. I couldn't be more proud of the great work from the sound editors, mixer and recordists.  They really went above and beyond on this!  THANKS GUYS!"  – David Kitchens, (Owner, Juniper Post and Sound Supervisor).
The Motion Picture Sound Editors
61st GOLDEN REEL AWARDS"
will be held February 16, 2014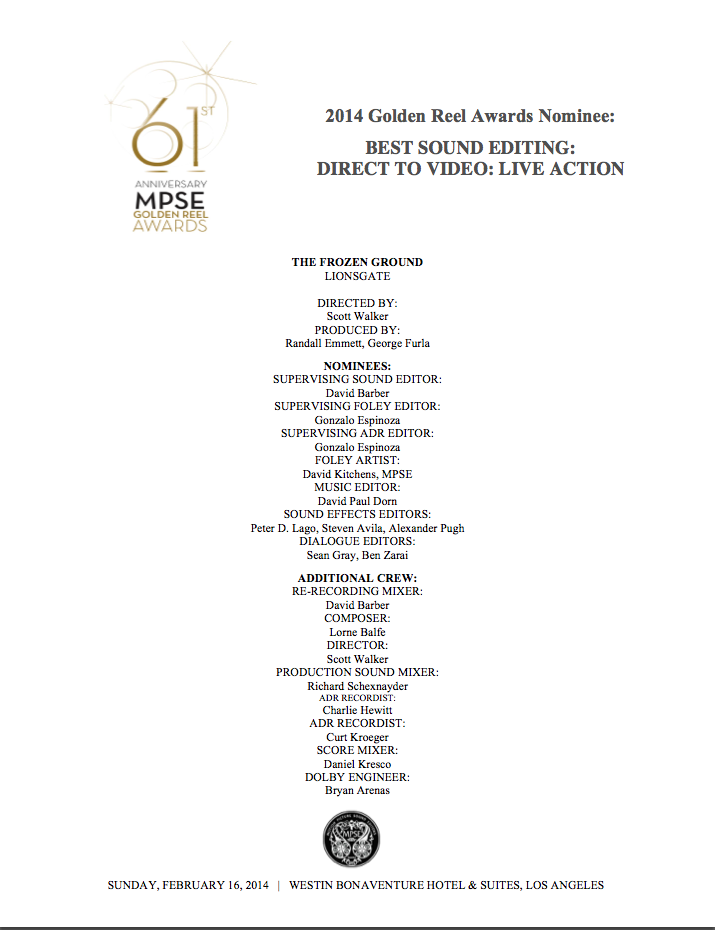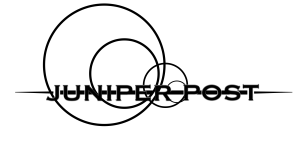 PRODUCTION & DISTRIBUTION:
Post Production Supervision
5100 Films
Beau Genot
Michael Urann
Sound services provided by Juniper Post's Sound Team; Sound Design & Editing, Foley, Voice Over, and Mixing.  To receive a bid for a great sounding mix from the award-winning Juniper Post Sound team, call David Kitchens at (818) 841-1244, ext. 1.  To request a quote, click here.