JUNIPER POST MIXES "MINDLESS BEHAVIOR" DOCUMENTARY THEATRICAL DEBUTE
Theatrical documentary featuring live concert footage that must impress the fans just like it did in the live events? That was the exact situation we found ourselves in recently. We not only needed to clean-up the sound on all of the documentary footage of the band and interviews, the concert footage had to be remixed for the theater so it still had a live feel. After weeks of hard work with Juniper Post's sound team, we were happy with the mix.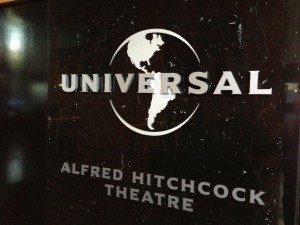 We've had many features and documentaries translate well from the small Dolby certified mix stage we used for this project, but this time, we needed to recreate a live concert feel in a movie theater.   So Brian Robbins, Producer, decided let's not take any chances.  Let's hear this in one of the largest mixing stages in town and make sure we give the fans a live concert experience!
Brian has directed many movies mixed in the world renowned Hitchcock Theater at NBCUniversal in Universal City, CA.  So that's where we went. (Picture above)
Fortunately, Juniper Post's sound team, had taken the time and attention in advance to ensure the mix was in great shape before entering The Hitchcock Theater.   There's no greater feeling than having your movie or documentary pass the test in one of the most prestigious mixing theaters in town!  This documentary is going to be exactly what the fans have been waiting to hear!
To find out how Juniper Post can take your project to the next level. Contact us at the link below.
We have mixed in many different size Dolby certified studios, and can recommend what is best for your project depending on the budget and type of film, TV show or documentary. It's our job to look at your specific needs and recommend the best workflow, keeping in mind the content and budget. For more information, click the link.