JUNIPER POST

INDUSTRY SEMINARS
For years, David Kitchens and Juniper Post have been providing free seminars on the industry to help up-and-coming students seeking to learn about the subject.
The students range from young children in elementary schools, High School Students all the way to students that are getting their Masters degree in filmmaking.
Juniper Post delivers these seminars to enlighten individuals about the industry and to let them know that it is possible to learn how to succeed in any field. It's all about hard work, dedication and persistence towards achieving your goals.
The Juniper Post team break down the various aspects of audio post production, such as foley, ADR, Sound Effects and answer questions related to getting started.
Kitchens also shares his own story of breaking into the industry: 
Kitchens, a Texas Native always had an ear for sound. Earning a Trumpet Scholarship to Southern Methodist University in Dallas and graduated with a BA. Today, Kitchens owns Juniper Post, an audio post company that handles all aspects of sound editing, design, recording and mixing for television and film. Juniper Post is an Emmy and Golden Reel award-winning company. 
Kitchens road to success at Juniper Post wasn't easy, in 1990 he moved to California to break into the entertainment industry. Point and fact he arrived in California with a college degree and $600 in his pocket. It took him 45 days to find a job, he saw a Post-it for Juniper for $5 an hour. His first job title at Juniper Post was janitor. He has held every position at Juniper Post from the bottom up. 
Here are some snippets from the overwhelming amount of feedback we received from a recent seminar we did with high school students from the Delphian School:
"Juniper Post opened a door to a whole area I never thought of…. 
"I learned that attentiveness to detail is a big part in this industry; one small detail missed might ruin the whole thing. Thank you for giving us this wonderful tour!" – Jeannette   
"I never knew that, that much work went into the audio of a movie. The Foley studio was very interesting…." – Isabelle  
"I had always wondered about it but never really knew how they did it… It was very cool when they showed us before they fixed the sound and after, it actually makes a huge difference and makes a movie more enjoyable…." – Maxine  
"It was really amazing to see how important the little sounds are…." – Claire  
"…The movie industry is so much bigger than it seems. I'm glad I visited Juniper Post." – Maggie  
"I was amazed by the skilled staff in Juniper Post with Foley sound and ADR…."- Stephen  
"Juniper Post was an amazing experience! … I know a lot more about movies because of this!" – Nikita  
"I loved going to your business! It is incredible how much work goes into making the sound great for a production…." – Alejandro  
"I learned what is happening behind a movie scene…. I really like the visit and I learned a lot…" – William
"Juniper Post was a great trip. I learned a lot about the technical and audio side of movies…." – Vinnie     
"Juniper Post was an awesome experience! I always wondered how sound engineering worked, and now I know! It's fascinating." – Karla
"It was mind blowing to see an environment full of machines that can control different sounds…." – Vivi  
"I had no idea that sound was such a big part to film! I loved what we saw at Juniper…." – JJ  
"I learned a lot of things at Juniper Post. I saw ways that sound is incorporated and changed in the movies…." – Catie  
"I had such an amazing experience! I loved seeing how they do the sound for movies, it was amazing!" – Riley  
"I learned a lot about how they do sound for movies and I thought it was very interesting how most scenes outside have to be re-recorded…." – Phillip  
"Juniper Post was a lot of fun. We got to see all the little details about editing and creating audio in a movie…." – Rachel  
"The whole visit at Juniper-Post was great! I learned a lot how you make post-sound and everything that has to do with that." – Kenny  
"…. I got reality and experience about how sounds work. I enjoyed spending time in this studio…." – Wilson  
"At Juniper Post I learned that so many efforts go in just to make a movie. … I never really realized about these sound effects till now." – Ciel  
"I was really impressed by seeing how much work need to add on before the film is done and ready to put on the theater. I am really thankful to have this opportunity to experience what you guys do for your job." – Terry  
"I had a lot of fun learning about the post production side of movies. … The amount of effort that goes into this is amazing." – Seamus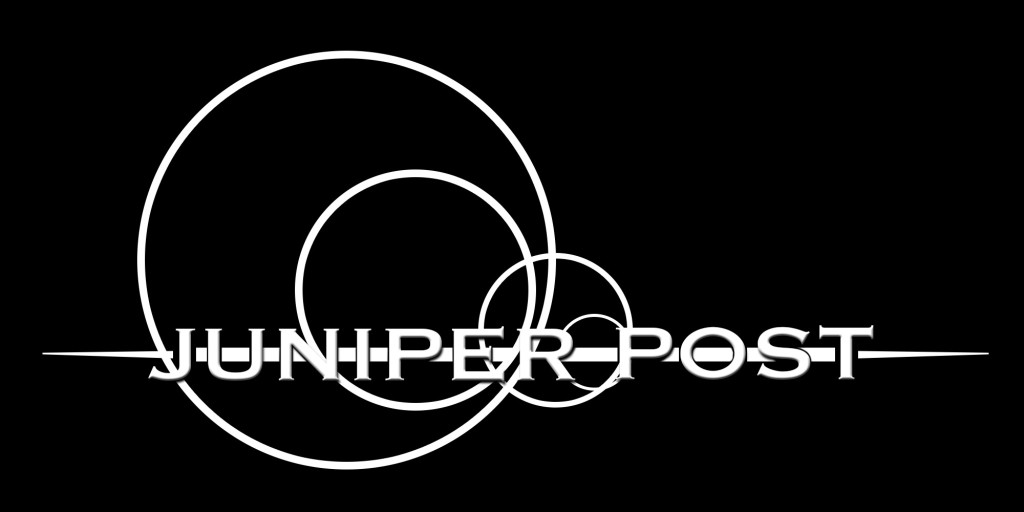 Juniper Post provides Sound Design & Editing, Foley, Voice Over, and Mixing.  To receive a bid for a great sounding mix from the award-winning Juniper Post Sound team, call David Kitchens at (818) 841-1244, ext. 1.