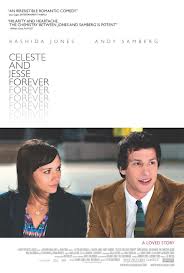 Lee Toland Krieger's romantic comedy/drama Celeste and Jesse Forever staring Andy Samberg and Rashida Jones. Fun flick!  
Sound services provided by Juniper Post's Sound Team; Sound Design & Editing, Foley, ADR, and Mixing.
The Juniper Post Sound team
David Kitchens, Sound Supervisor. David Barber, Supervising Sound Editor and Re-recording Mixer. Bino Espinoza and Sean Gray, Sound Effects Editors.
To receive a bid for a great sounding mix from the award-winning Juniper Post Sound team, call David Kitchens at (818) 841-1244, ext. 1.  Or go to http://juniperpost.com/?page_id=320 to request a quote.