Dusty's Trail:
Summit of Borneo
Now Available on DVD at http://www.dustystrailmovie.bigcartel.com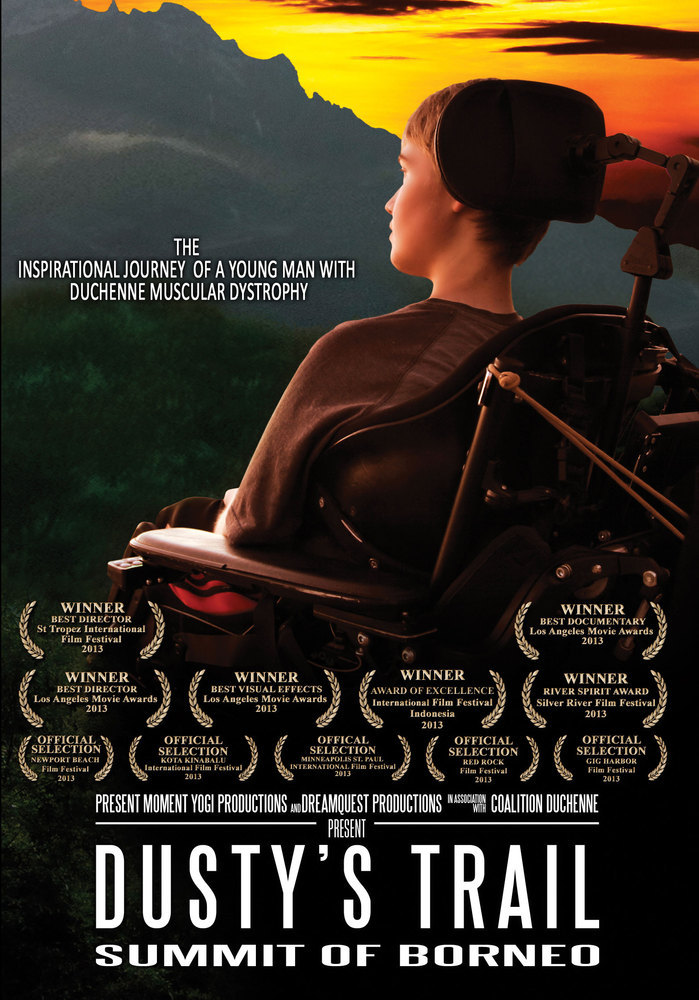 "Dusty's Trail: Summit Of Borneo is an inspirational documentary by Director Catherine Jayasuriya. The film is co produced by Present Moment Yogi Productions and DreamQuest Productions. Dusty's Trail: Summit Of Borneo is about a young man's journey with Duchenne muscular dystrophy, a fatal and debilitating muscle wasting condition that affects one in 3,500 boys worldwide. The story tells about people coming together from around the world to climb a mountain in Borneo for charity to raise awareness for Duchenne. Dusty's Trail: Summit Of Borneo celebrates life through ties that bind all humanity. It's about the power of creating a positive, happy, fulfilling and inspiring life when the odds seem against it. Filmed in Borneo and California, the documentary is based on interviews with doctors, researchers, parents, friends and people who have been inspired by Dusty's life, some with whom he has never met, and others who share the same path." – dustystrail.com READ FULL SYNOPSIS

100% OF ALL PROCEEDS FROM THE SALES OF THIS DVD GO TO COALITIONDUCHENNE.ORG TO FUND RESEARCH TO FIND TREATMENTS AND A CURE FOR DUCHENNE.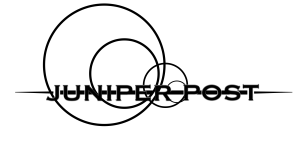 Sound services provided by Juniper Post's Sound Team; Sound Design & Editing, Foley, Voice Over, and Mixing.  To receive a bid for a great sounding mix from the award-winning Juniper Post Sound team, call David Kitchens at (818) 841-1244, ext. 1.